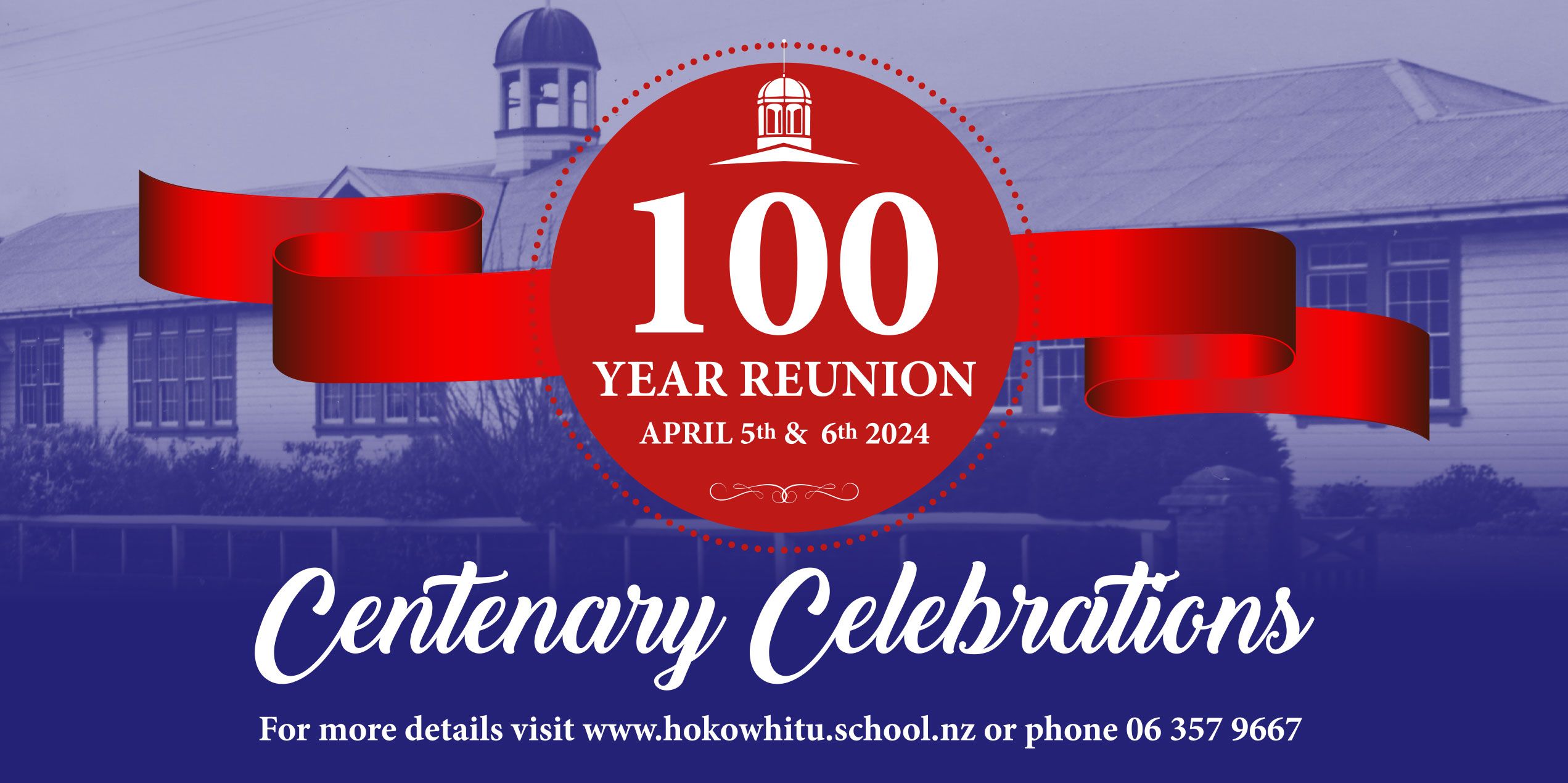 REGISTRATION OPEN!
If you would like to register for the Hokowhitu School Centenary Celebration Weekend please click here 
Please note registrations close on 17 March 2024. 
We look forward to seeing you in April 2024!
About Us
Welcome to Hokowhitu School
We are a vibrant community school near the centre of Palmerston North, and we're glad you want to know more about us. We are proud of our positive school spirit, our diverse student population, and our dedicated and innovative teaching staff. We work hard to create an environment where all our children can flourish, gaining the skills they need to succeed and the confidence and values to make a positive contribution to society. We're a school that's really going places, and we hope you'll consider joining us!
Terms 1 and 2, 2024
Enrolment Ballot
The Hokowhitu School Board invites applications from parents who wish to enrol their new entrant child at Hokowhitu School for Terms 1 and 2, 2024. A ballot for Terms 1 and 2, 2024 'out of zone' new entrant enrolments will be held on the 6 September, 2023 (if needed). At the same time, a ballot for up to 2 spaces in each of Years 1/2/3/4 and 5 will be held to start Term 4 of 2023 or Term 1 of 2024. Requests to enter these ballots must be received at the school office by midday on Monday 4 September 2023. Parents will be informed of the outcome by the 9 September 2023. For more information, please see the Enrolment section of our website.