School Leadership
---
Our Senior Leadership at Hokowhtiu School consists of Lin Dixon our principal and the two deputy principals; Reece Hawkins oversees Curriculum and Helen Griffin oversees SENCO Learning Support.
Each of the team has shared leadership and responsibilities in most areas of the school.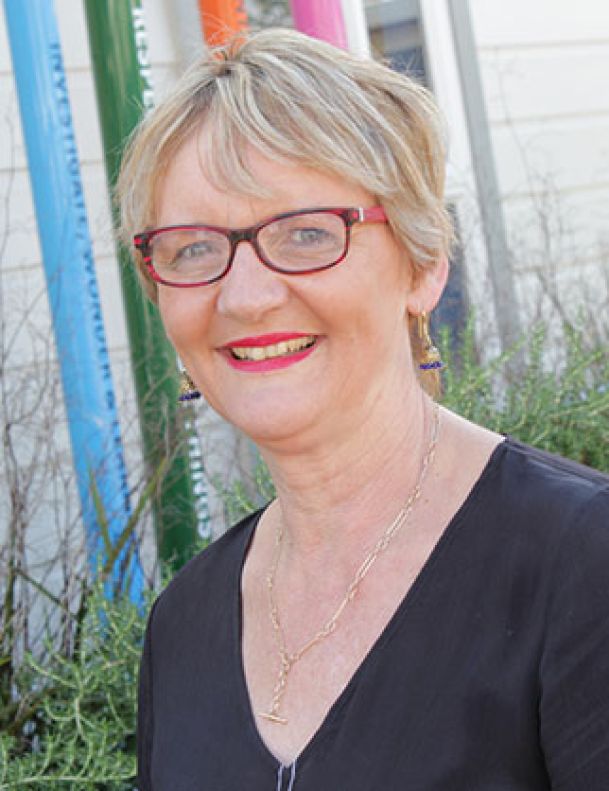 Lin Dixon
I have been the proud Principal of Hokowhitu School since July 2012. Previous to this I was the proud Principal of Bulls School, my first principalship of almost 7 years. I have admired Hokowhitu School since my teacher training days! I used to cycle past the school on the way to PNTC (Palmerston North Teachers College) and ask myself if I might ever be lucky enough to teach in such a beautiful setting.
As I think about Hokowhitu School, what strikes me as most special about it is our cultural diversity, which gives such a unique flavour to the classrooms and community. I also greatly value the informed, supportive parent community, and the experience of working with the teaching team to STRIVE to provide the best for our learners. My particular passion lies in exploring ways to "engage" children in learning: finding out what it is that brings out the best in them, what "smokes the tyres" for each individual learner. This is one of the reasons that I am so excited with our current modernisation projects, where we're creating flexible learning spaces that suit a range of learners needs, and where teachers can collaborate to personalise the learning for the students.
Out of school time, I am passionate about family. Being the 7th child of 8 has meant that family has been an extremely important part of who I am. Some of my fondest memories ever are the many, simple pleasures we had as a family with our children growing up - fishing, camping in tents and caravans, sharing challenges and successes in their chosen team/individual sports, just to name a few. With our own children now grown up, we are lucky enough to have grandchildren to share the next generation of family togetherness. I am also an avid follower of sports - almost any sport takes my interest.
This email address is being protected from spambots. You need JavaScript enabled to view it.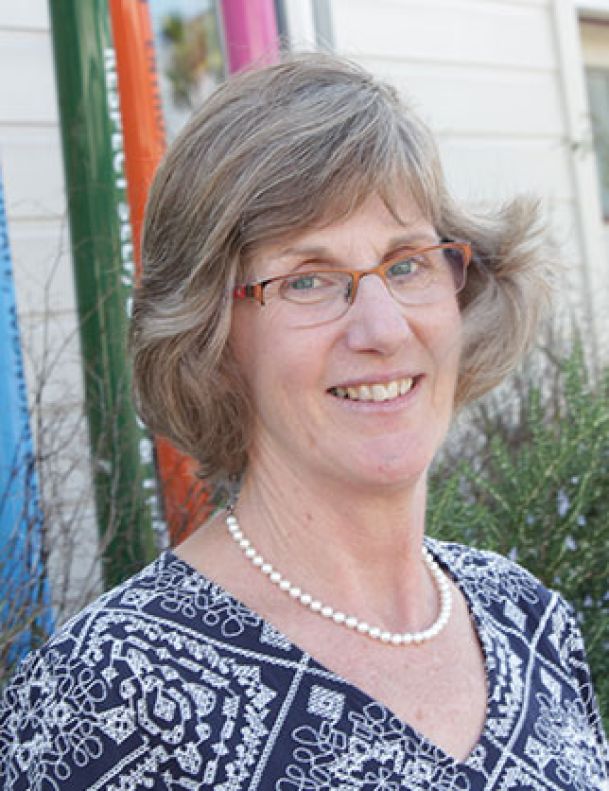 Helen Griffin
I feel very privileged to be in the role of Deputy Principal here at Hokowhitu School. As a school, Hokowhitu values and celebrates the potential and uniqueness of each member within its diverse school community. Learners are encouraged and supported to be actively involved in their own learning in modern learning environments geared to cater for their various strengths and interests. This as a wonderful educational setting where everyone is engaged in teaching and learning.

I have been a classroom teacher of learners from Year 0-8 with the majority of my teaching being with our youngest learners, Years 0-2. Each year group has their own set of characteristics and challenges and I am particularly passionate about ensuring those initial years at school provide learners with a sound foundation and the confidence for increased independence and ongoing learning success. Play-based learning and the teaching of literacy through the Multi-sensory Structured Language approach supports the transition of learners into school where they continue their learning journey. The Arts and creativity are another area I promote and foster within my class and school wide. My leadership experience includes having responsibilities as a Team/Kete leader and Deputy Principal both here at Hokowhitu and at my previous school.

My husband and I have always been involved in the educational centres our daughters have attended as we believe having a positive relationship between home and school is a vital component of each child's learning journey. We are proud of what our daughters have achieved with each of them now embarking on their chosen careers. As a family we enjoy a mix of sporting, outdoors and cultural activities. Having grandchildren in the mix now has added a whole new dimension to our gatherings and adventures, much fun and making of memories.
This email address is being protected from spambots. You need JavaScript enabled to view it.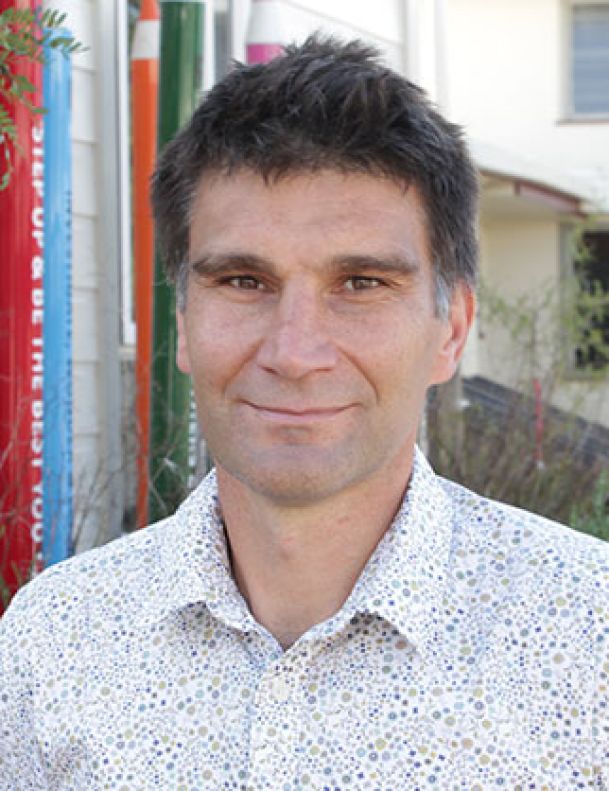 Reece Hawkins
I am honoured to fulfil the role of Deputy Principal at Hokowhitu School. Prior to beginning this position in 2019, I have been a Kete/Team Leader for 5 years at our school. I feel fortunate to be part of a dynamic teaching and leadership team that have collaborated to bring about positive change at Hokowhitu School. We are proud to have developed innovative teaching and learning spaces that cater for the needs of our diverse students. I am excited to be part of the team that will continue to build and guide Hokowhitu School.
As an educator, I am passionate about mentoring our tamariki into confident, caring and self-motivated individuals, who will contribute positively to their communities. I have a particular interest in Science Education and believe this can enhance learning in all areas by engaging students in the world around us. In 2017, I was awarded a sabbatical to participate in a Science Teacher Leadership Programme. During this sabbatical, I worked alongside scientists, studied the teaching of science and developed leadership skills in facilitating change. On my return to school, I have led the development of teaching and learning in Science.
Originally from Feilding, I have strong connections to the Manawatu with most of my family living in the region. I studied at Palmerston North Teachers College, have taught at a number of schools around this area and have also spent time teaching overseas. I am a very proud father of three school age girls. My wife is also a teacher, working part time at Hokowhitu School. When not at school I enjoy spending time with my family and supporting my girls in their different endeavours. To keep a work-life balance I run and swim regularly.
This email address is being protected from spambots. You need JavaScript enabled to view it.